Oakwood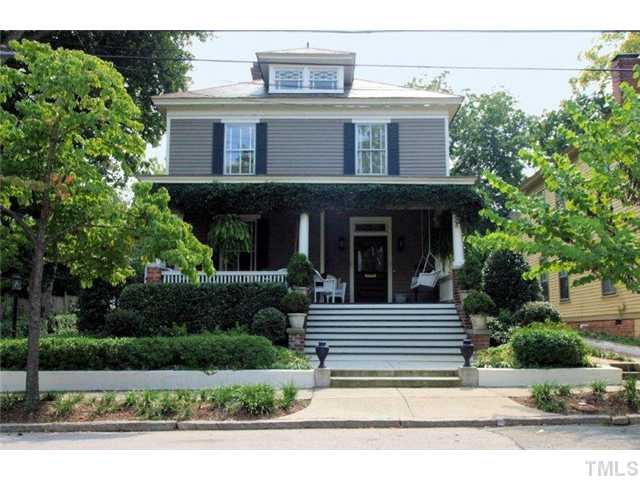 800 Bloodworth
Raleigh,
NC
27604
Price Range: $200,000 – $1,000,000
Square Footage: 1,100 – 5,000 sqft
CLICK HERE TO VIEW ACTIVE HOMES IN OAKWOOD
Historic Oakwood Neighborhood of Raleigh Description
Oakwood is a nineteenth century neighborhood and historic district located near downtown Raleigh, North Carolina. The neighborhood includes hundreds of homes in a variety of architectural styles. Many homes have been restored and preserved to maintain their original stature and beauty. Oakwood is now one of Raleigh's tourist attractions. In recognition of Oakwood's importance it has been listed as an historic district in the National Register of Historic Places.
The City of Raleigh designated Oakwood as its first "local historic district" in 1974 to ensure that the physical charm and special character of the neighborhood is maintained. As part of the "local historic district" designation, all exterior changes are subject to design review by the Raleigh Historic Districts Commission.
Historic Oakwood Neighborhood of Raleigh Location
Click here for a map of historic Oakwood
Ready for Your Personal Tour of Historic Oakwood?
If so, contact me, to take a trip to Oakwood today!
Live in Oakwood and want an agent that has experience in your community to help your sell you home?
See all of Historic Oakwood Neighborhood of Raleigh Homes For Sale
Below are a few of Oakwood spotlight properties for sale. Click here to see all homes for sale in Oakwood.