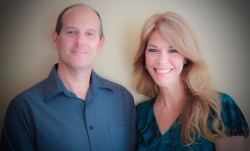 Kristen and Charles Edmond
REALTOR®
Kristen:
I grew up on Long Island in NY.  I  have a background in business and spent 12 years as the owner and operator of Home Away From Home Daycare.  Home represented a place of comfort and security, not only for me and my family, but also for those who entrusted me with their children. In 2006,  my husband retired from NYPD and  we relocated to Wake Forest, NC.  We discovered that North Carolina was the place we wanted to call "home".  After homeschooling, my husband, Charlie and I decided to begin a career in real estate.  Working together for our clients gives them the benefit of more availability from each of us, and experience to help them with our own unique strengths. 
My ambition is to help my clients achieve their real estate dreams and goals. I look forward to working hard for my clients, helping buyers and sellers meet their real estate needs, and provide them with the best service I can give.  
In my spare time, I enjoy spending time with my family and our 3 dogs and cat.  We love to hike, fish, and visit family and friends.
Charlie:
Born and raised in Oyster Bay, NY I have a background in law enforcement with the NYPD.  After a 20-year career as a police officer, my wife, four children, and I moved to Wake Forest, NC after retiring.  I am a licensed real estate broker with my wife, Kristen and have joined the Aimee Anderson team.  We work together to help maximize our time with and for you.
My  background, which required strong communication skills, close attention to details, and providing a sense of security and trust is just as important when applying it to real estate.  Informing buyers and sellers of current market trends, helping clients maximize their profit, and achieve their goals is my priority.
My wife and I spend our free time with our four children, ages 24, 23, 21, and 16,  and enjoy all the outdoor activities that North Carolina has to offer like hiking in the mountains, fishing on the coast, and kayaking on the lakes.